Most important latest WPF documents
Life on the planet Earth in danger
WPF Call to Reason
Updated (2022)
WPF Global Strategy and Tactics
WPF articles in the Wall Street International Magazine
Most of Humanity does not understand that now at any minute of any day, each of them! in a matter of seconds, due to the nuclear capabilities of mankind, can turn into a pile of ashes!. All Humanity can disappear FOREVER in a matter of hours!!! And the decision of the fate of all Humanity is now in the hands of more than a dozen philosophically ignorant reptilian rulers - it is enough for one of them to just press their own Red button, on which their finger is already lying!
If the above problem with the universal understanding is globally solved quickly and successfully, after that most of other global problems of less importance will be fixed immediately: no military conflicts, no extremely reach and extremely poor, no climate change and polluting the Nature. Everyone on the planet will become happy, healthy, well-minded and start thinking only in what way future generations of humans, i.e. their children and grandchildren could stay safely in this part of the cosmic Universe. The war that has begun in Europe, when some civically illiterate inhabitants of the Earth kill other similarly illiterate residents of the Earth because of some speculative territorial boundaries drawn by reptilian thinking in the past and outdated false ideas, traditions and ideologies, in the age of globalization, in fact, immediately becomes a world war, and also unexpectedly at any moment can become nuclear! with unpredictable for of all Humanity consequences. It can really be stopped not by sanctions (the stupid tools of reptiloids), and not by posters and calls "no war!", "for peace!",but by the speedy radical restructuring of the еntire global system of the self-government of Mankind with the involvement of reason, wisdom, morality and justice.
Everyone needs, finally, to realize, that now ALL of HUMANITY is really standing at the red line, on the edge of the abyss, which can become a universal grave for EVERYONE. Therefore, the choice is up to each of you: to live? - or not to live?, to be? - or not to be?, to die by the hands and deeds of reptiloids? - or not to die and live all together on a beautiful planet in a single, Universal State of the Earth? And you need to decide this quickly, right now! there is no time left for thinking.... It was necessary to think earlier, now it's time to act quickly! The priority of mind, wisdom, morality, justice and global responsibility over money, power or property should be fixed forever as common values in all humans' minds. Developed on the basis of Classical philosophy, the Universal Ideology Transuniversalism should become a single ideology for all the inhabitants of the planet. It should be agreed also by everybody that the scholastic philosophy should be opposed everywhere until its representatives will agree to consider it as an applied version of the Classical Philosophy.
If this appeal of the WPF does not receive a speedy and massive response from Mankind, then we can safely put a bold cross on the future of Humanity itself, i.e. there will be no any future for it very soon! And this will happen through the fault of all those, and this is the vast majority of Earth Inhabitants, who do not understand this and do not want to, or cannot, or are unable to understand due to their dementia! It should be noted that not a single religious denomination, political or international organization, neither the current UN, nor UNESCO, nor the G7, nor the G20 have announced to Humanity any effective proposals to stabilize Life on Earth, guiding it in the right safe direction. Therefore, only specialists armed with the knowledge of Classical Philosophy – the Science of Life can do it, and Humanity should not miss this saving chance for itself. Due to all these facts, at present, already for several decades, the multipolar world has been divided into several blocks: a) the consolidated "West"; b) the Muslim "East"; c) China; d) Russia; e) the "Third World" – the underdeveloped countries of Asia, Africa and Latin America. The power of these poles is determined, unfortunately, not by the height of "reasonable consciousness" reached, but by the financial power that is spent on luxury and the arms race. The main achievement of this insane race of reptiloids was the creation of more than 13 thousand nuclear warheads, only 100 of which, according to experts, are enough to destroy completely all Life on the Earth.
Thus, Humanity in the 21st century has reached not the heyday of REASON, MORALITY, JUSTICE and RESPONSIBILITY, but the ability to self-destruct itself and Life on Earth 130 times! And this is still not enough for the reptiloids ruling the World now. The countries that are potential destroyers of Life on Earth continue to improve the instruments of self–destruction – atomic warheads, their delivery systems, chemical and bacteriological means of mass destruction of people. It can be seen that the current figure of 130 times is not the limit for unreasonable reptiloids, and they want to achieve the ability to destroy, wipe off the face of the Earth all Mankind 500, .... 1000 times. What for?! There is no limit to the imagination of their sick, defective consciousness, it is what, distorted by only one thing – their ignorance, which generates their greed for power and money! They shamelessly name nuclear weapons a DETERRENT FACTOR. No! Such weapons are not just MURDERING TOOLS, they are TOOLS for DESTROYING LIFE on Earth! Such weapons can restrain only ignorant, unintelligent reptiloids themselves. In normal, reasonable Humans, the deterrent and activity factor is their correctly formed neocortex of consciousness, in which REASON, WISDOM, MORALITY, JUSTICE and RESPONSIBILITY prevail, which is what the reptiloids, which include the majority of the inhabitants of the Earth, for the most part lack.
One of the evidences of the distortion of Humanity's public consciousness is that, although many Constitutions and Declarations mention the HUMAN RIGHT TO LIFE, in half of the countries of the world there is the DEATH PENALTY, i.e. the murder of a Human. At the same time, they do not understand why this person committed this or that crime for which he was convicted. But in such cases, it is necessary to judge the whole system in which such a person was brought up, because it made his consciousness such. But Humanity is still far from understanding this.
With all this, in all countries, in all constitutions, there is a legalized RIGHT TO KILL through the creation of national armies of killers (that is, national armed formations and their unification in international blocs), the production of murder weapons, the maintenance and training of killers, international trade means of mass murder, which is the leading one in world trade. The murderers, legalized by national constitutions, receive titles and distinctions, and even national state awards. It is precisely this RIGHT TO KILL, legalized everywhere, that has led Mankind to the fact that it has become capable of self-destructing itself hundreds of times. And no one raises the question of a UNIVERSAL PROHIBITION OF THE RIGHT TO KILL and its replacement with a UNIVERSAL OBLIGATION TO STUDY CIVIL KNOWLEDGE. Logic suggests that it is the opponents of such PROHIBITION and such OBLIGATION that should be condemned to the DEATH PENALTY in the first place. There should be not Arms Reduction Treaties in the 21st century, this is outdated and has gone down in History. In the 21st century, the RIGHT TO KILL should be abolished, prohibited everywhere, and all armies should be abolished, completely disarmed, and all the resources spent on them are directed to ENLIGHTENMENT, the liberation of people's consciousness from the darkness of IGNORANCE!
The countries that presently own and possess nuclear weapons are the United States, Russia, Great Britain, France, China, India, Pakistan, North Korea, Israel, Germany, Italy, Turkey, Belgium, and the Netherlands. Only South Africa developed and then dismantled its nuclear weapons. Russia has the largest nuclear arsenal and has 6255 nuclear warheads, the United States has 5550 nuclear warheads, China 350, France 290, Britain 225, Pakistan 165, India has 156 and Israel has 90 nuclear warheads. North Korea conducts nuclear tests and therefore violates United Nations resolutions banning the development of nuclear weapons. The Israeli government refused to confirm the country's nuclear capabilities. There are five countries with US nuclear weapons, Turkey has 50 US nuclear weapons, Italy 40, Belgium 15 has US nuclear weapons on their territory, and these countries have not ratified the Nuclear Non-Proliferation Treaty and are constantly voting against it.
Therefore it is necessary to establish on the Earth a single on the planet Bipolar PARADIGM, one (first) of the poles of which to consider Humanity, self-organized into Global citizenship. The other (second) pole should be considered the deadly Cosmos, surrounding the planet and dangerous to all living things. The inhabitants of the planet, who have not joined the Global Citizenship - Reptiloids, from 2023 will be attributed to the second pole of the bipolar world, as supporters of the destruction of Humanity and Life on Earth and in the Universe, with all the ensuing consequences that follow from this.
It is also needed to work out a decision on the disbandment of all military units, the closure of all military bases on their own and foreign territory, the disposal of all murder weapons, warships and submarines, military aircraft and missiles, the retraining of army instructors to professionally kill to become teachers of civil knowledge in the system of civil learning on how to live properly and well.
Also it should be a global decision to ban the development, production, use and sale of all types of weapons, including chemical and biological weapons, and to sentence violators of this prohibition up to life imprisonment. Drugs and counterfeit medi-cines should be equated with chemical and biological weapons that harm the consciousness and health of people. All inhumane, antisocial, unnatural and anti-scientific ideas and ideologemes of a political and social nature (Nazism, fascism, racism, Zionism, anti-Semitism, terrorism, fanaticism, etc.) should be considered as means of distorting individual and public consciousness and their preaching and popularization should be considered as a Crime against Humanity, and condemn those involved in it, deprive them of their civil rank in the Global citizenship system and subject them to more thorough civil reeducation until they successfully pass the relevant tests and exams. So, the World can no longer remain the way as it was before. Everything has to be changed most radically. If this does not happen in the near future, then the general COLLAPSE will end the Life on Earth once and for ever, in all its most remote corners – from Europe to New Zealand.
Financial support for the work of the Committee can be carried out only on the donations of ordinary inhabitants of the Earth (that is, you and me), as well as of organizations and governments, who wish to take part in the salvation of Mankind and in the speedy cessation of the global catastrophe that has begun. Funds should be transferred to the address - http://wpf-unesco.org/eng/contr.htm

There are 3 stages of universal Socialization, which should be passed by all 7 billions Earth people in series soonest:
Stage 1. Following the Universal ideology of Humanity in XXI century (Transuniversalism) and UNESCO "Medium-Term Strategy for 2014 - 2021" to continue formation globally of the Universal Earth-XXI Citizenship;
Stage 2. Out of Earth-XXI Citizens - to form new, Universal Earth leadership (Earth-XXI Aristocrats);
Stage 3. out of new, Earth-XXI leaders - to form (to elect) according to Universal Earth Constitution new organs of Earth-XXI self-administration by means of establishment of Earth Parliament, the Supreme Council of the Humanity, Earth Government, Earth Supreme Court, Earth Academy, Earth Bank controlling the emission of the single Universal Earth currency, etc.

All these organs of Earth self-administration would become ruling and problems-solving institutions of the single, all-planet supranational State - the Universal State of Earth (USE), actualizing their activity in the interests and for benefit of Earth Citizens, the Humanity as whole, of all living things on Earth.

Flag and Anthem of the Universal State of the Earth The planet Earth should never become like a space "Titanic" and disappear in a black hole of the human ignorance !!!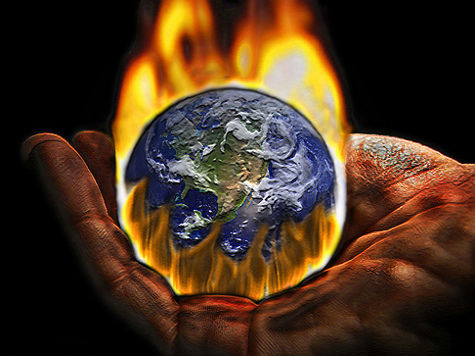 More details about the situation on the planet Earth you may see in the following documents of WPF:
About the current situation on our planet
WPF Memorandum
On the prospects for further Life on the planet Earth
WPF Appeal for Wisdom
PRINCIPAL GOAL
of all WPF present practical activity -
to form from fragmented, ignorant & corrupted, with lost morals,
reptil minded, sick with dementia, disorderly Earth POPULATION - Reptiloids
- the unified, properly civilly educated, enlightened & integrated,
wisely & reasonably self-governed Earth CIVILIZATION
- Global single CIVIL megasociety fully responsible
for Life and Being on the Earth, human activity and stable development
of our planet bio-, homo- and noosphere.
| | |
| --- | --- |
| | Current temperature in different parts of the Earth |
Growing non-stop statistics, threatening Humanity !
Latest screaming appeals to stop the started overall catastrophe on the Earth !

U.N. Secretary-General Antonio Guterre: Global Tensions is at 'Highest Level This Century'

"Doomsday Clock for 2020": It is further tremendous annual decrease
- from 2 symbolic minutes to only
100 seconds, which are left till midnight


NO MORE WARS!
NO MORE KILLING!
Money are not for arms, but for civil education!

If you are also concerned with the global situation,
then you are kindly invited to join our activity
to reach the WPF principal present goal sooner !
In fact this is in your own personal interest as well...


Meanwhile the World War Three is already at your door !
It may become nuclear and can start any day from now! Be sure, it will touch and hurt everyone, each inhabitant on the Earth!
You are not protected and will not escape as well!
Humanity is in the greatest danger than ever !!!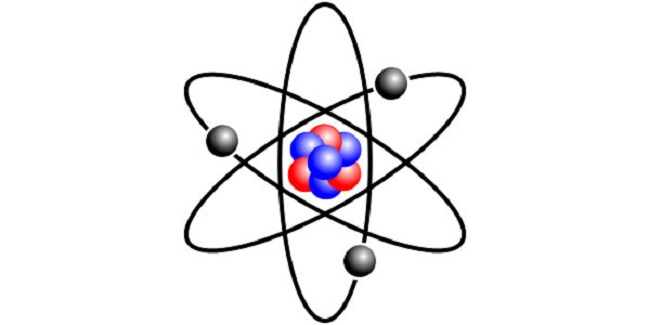 Most of the people on the planet may know that there increasing serious direct USA-Russian tension
in Syria or in other parts of the planet, or USA-Iran, USA-China tentions may spark
the World War catastrophe that can lead to the full annihilation of all Life on the Earth.
Don't stay aside, join your voice to voices and actions of other concerned Earth citizens.