[ the main page ]

WORLD
PHILOSOPHICAL FORUM

PROGRAM of the WPF activity

World thinkers in order:
- to find ways of achievement "the MILLENNIUM DEVELOPMENT GOALS"
declared by the United Nations Organization;
- to make more popular and raise efficacy of the UNESCO "Strategy on philosophy";
- to brisk up civil education, upbringing and enlightenment of our planet inhabitants for the purpose of formation of «Citizenship of the Earth-XXI» and to transform fragmented, ignorant & corrupted Earth POPULATION into well educated, enlightened & integrated, wisely governed Earth CIVILIZATION;
are kindly invited to join this activity by means of offering their ideas concerning the WPF Program issues, participating in WPF Dialectical Symposia & Special sessions and becoming associated members & supporters of International movement "DIALECTIC" (WISDOM, REASON and MORALITY - back to Humanity) as well.

WPF working languages:

English

| | | | | |
| --- | --- | --- | --- | --- |
| Greek, | Russian, | German, | French, | Spanish |

PROGRAM issues:
Influence of the «UNESCO Strategy on Philosophy» on increase of the effectiveness of the «Global Development Goals of Humanity in the 21st century», being the first step towards achieving the «Millennium Development Goals», proclaimed by the United Nations Organization as a guide to follow by all peoples and nations on the Earth.

Tema 1. Influencia de la «Estrategia de la UNESCO sobre la filosofía» en el aumento de la eficacia de los "Objetivos de Desarrollo Global de la Humanidad en el siglo 21", siendo el primer paso hacia la consecución de los "Objetivos de Desarrollo del Milenio", proclamado por la Organización de las Naciones Unidas como una guía a seguir por todos los pueblos y las naciones en la Tierra.
The true scientific picture of the World – modern philosophical approaches.

Tema 2. La verdadera imagen científica del Mundo - modernos enfoques filosóficos.
List of the main global threats and challenges to the Humanity of nowadays and in the near future.

Tema 3. Lista de las amenazas globales principales y desafíos a la Humanidad de hoy día y en el futuro próximo.
Reason and morality as basis for universal upbringing and educating human consciousness, motivation of pure human behavior.

Tema 4. Razón y moralidad como base para educación universal y educación de la conciencia humana, motivación de la conducta humana pura.
Unified enumerations of contemporary true values and vices, duties and rights of any individual, for every Man.

Tema 5. Enumeraciones unificadas de valores verdaderos contemporáneos y vicios, deberes y derechos de cualquier individuo, por cada Hombre.
Standards of culture of behaviour as the most vital part of human culture nowadays. From dialogue of cultures to their rapprochement and transuniversalization.

Tema 6. Estándares de cultura de comportamiento como la parte más vital de cultura humana en la actualidad. De diálogo de culturas a su acercamiento y transuniversalization.
Ways of elimination of differences between individuals with a view of unification of human mentality to consolidate them worldwide. Mental parameters of the modern Man and ways of his integration into present-day structures of social life.

Tema 7. Formas de eliminación de diferencias entre individuos con el fin de unificación de la mentalidad humana para consolidarlos mundialmente. Parámetros mentales del Hombre moderno y las formas de su integración en las estructuras actuales de la vida social.
Main features of generally accepted healthy lifestyle and respectable culture of social secular behavior.

Tema 8. Rasgos generales de estilo de vida sano generalmente aceptado y cultura respetable de comportamiento secular social.
Citizenship of the XXI-st century through civil upbringing, education and enlightenment. Variants of effective and reasonable social self-governance and administering.

Tema 9. Ciudadanía del XXI-san siglo por educación civil, educación y aclaración. Variantes de autogobierno social eficaz y razonable y administración.
Theism, clericalism and secularism – what their balance should be in the 21st century?

Tema 10. ¿El teísmo, el clericalismo y el laicismo – qué su equilibrio debería estar en el siglo veintiuno?
The Resolution 1580 (2007) of the Council of Europe "The dangers of creationism in education" – does it concern only Europeans?

Tema 11. ¿La Resolución 1580 (2007) del Consejo de Europa "Los peligros de creacionismo en la educación" – concierne esto sólo a europeos?
Concept of further development of the Humanity – how it should look like?

Tema 12. ¿El concepto del siguiente desarrollo de la Humanidad – cómo esto debería parecer?
Self-governance of the Humanity: World Government, World Constitution, Unified ideology, World citizenship – isn't it the time to start creating real social institutions on the basis of these ideas?

Tema 13. El Autogobierno de la Humanidad: el Gobierno Mundial, Constitución Mundial, la Ideología unificada, la Ciudadanía mundial – ¿no son esto el tiempo para comenzar a crear verdaderas instituciones sociales sobre la base de estas ideas?
Citizens of the Earth (World) – what they should be in the 21st century and how they should differ from non-citizens, alien beings? What should be the process of their educating, training and multiplying, its monitoring and formalization to raise confidence and respect for this status?

Tema 14. ¿Los ciudadanos de la Tierra (Mundo) – qué ellos deberían estar en el siglo veintiuno y cómo ellos deberían diferenciarse de no ciudadanos, seres extranjeros? ¿Cuál debería ser el proceso de su educación, formación y multiplicación, su escucha y formalización para levantar la confianza y el respeto a este estado?
How to improve the Life of Humanity globally - the most interesting, wise and reasonable suggestions of practical philosophy.

Tema 15. Como mejorar la Vida de Humanidad globalmente - las proposiciónes más interesantes, sabias y razonables de la filosofía práctica.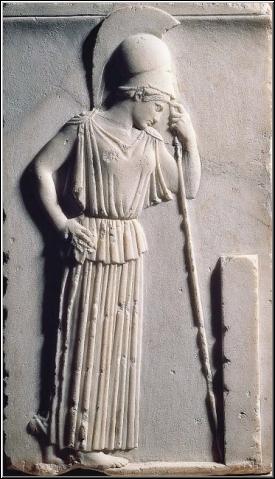 Papers on aforementioned issues (in English or with an attached translation into English) may be sent to WPF e-mail at: wphforum@gmail.com for assessment and possible publishing on the WPF website. The priority for publishing would be given primarily to members of WPF "DIALECTIC" organization.

The most interesting and significant vital advices of participants of SYMPOSIA and through "DIALECTIC" organization WPF members will be summarised in texts of SYMPOSIA Resolutions, which will be spread through the international mass-media to World policy makers all over the world.
General goal of the WPF activity is to establish and multiply the new identity of Human Beings based on Wisdom, Reason and Morality – Earth Citizens. Only this the most mentally advanced part of the Humanity, being spread all over the Earth and united into a new single institution of "Earth Citizenship", can take full responsibility for keeping safe the biosphere of the Earth and prevent the Humanity from self-destruction. Finally ALL individuals of the Humanity should become Citizens of the Earth.
The WPF website and annual Dialectical Symposiums are the floor, where prominent and wise representatives of present generation of the Humanity have the possibility to discuss and find solutions of the most vital problems of nowadays and suggest advices to the Mankind in improving the Life on Earth on the way to the true Progress.
The President of the Forum and
the Chairman of the Organizing Committee

Elias Demirtzoglou

The Chairman of the Programme Committee

Igor Kondrashin

[ the main page ] [ the main Forum page ]